PurePhysio is an established private physiotherapy and sports injury clinic in West Lothian with clinics at Kirkton Campus in Livingston and Armadale based within Personal Best Gym. PurePhysio provides high quality and professional physiotherapy services.
We have been listed every year as one of the top three Physiotherapists in West Lothian!
Whether pain is a result of injury, poor posture, taking up a new activity, overtraining, or simply wear and tear then physiotherapy is the ideal solution to reduce your pain and restore function.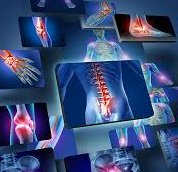 Our aim at PurePhysio is to accurately assess and diagnose the problem and decide the best treatment course for you. Advice on appropriate self management strategies and exercises will be provided to enable you to optimise your outcome.
PurePhysio are happy to see you either for a one off assessment or a full course of treatment. We have links with Consultants both in the NHS and private sector and are able to refer you on for further opinion and investigations should this be required.